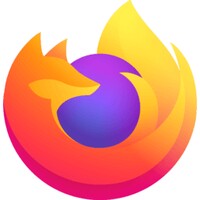 11
957.1 k
A multi-platform web browser with open source code
Download
123.61 MB
free
Mozilla continues to work on further improvements for its flagship product: the free and open-source browser, Firefox. Its many features include enabling the simultaneous browsing of multiple pages with...
More information
License
Free
Op. System
Mac
Category
Language
Author
Size
123.61 MB
Downloads
957,132
Date
Nov 19th, 2021
SHA256
c7b9bf897180a6c0c5d59e7f86dedafc91269623f1f62c0c17667186c2b3e9ce
Why is this app published on Uptodown?